Message : DPS Gautam Buddh Nagar, New Delhi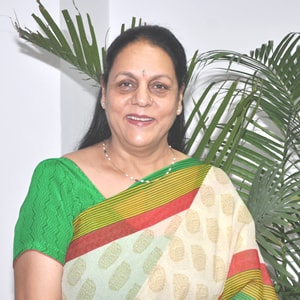 "School Integrated Program (SIP) introduced by Study Vault has enriched students from various schools in Math & Science. Their extensive learning programme blends in seamlessly with the School's regular functioning and saves the students from unwarranted stress or inconvenience. It delights me to say that their approach is very student friendly. They strengthen their conceptual knowledge of Math and Science under the guidance of experienced faculty and prepare for various competitive exams.
All this is done within school hours and students are saved from the effort of travelling to coaching institutes after the school or on weekends. I am certain that this Program will hone the talent of our young learners and aid them in achieving their true potential."
Mrs. Indira Kohli, Principal
Delhi Public School, Gautam Buddh Nagar, New Delhi
---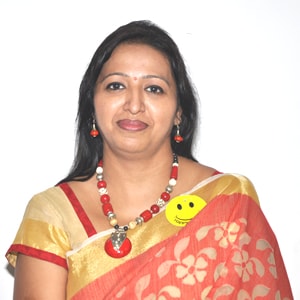 "Senior Secondary School students spend most of their time preparing for their academic future. This phase is highly crucial for Science stream students as they have to crack the increasingly tough entrance tests held by technical institutes. The School Integrated Program (SIP) run by Study Vault will prove to be very effective in helping students prepare for competitive exams really well. Their faculty members are highly trained and experienced and coach the students in Math and Science during school hours itself."
Mrs. Bhawna Khanna
Coordinator, Senior School
Delhi Public School, Gautam Buddh Nagar, New Delhi
---
It is very important today that students score very well in Board results along with preparation of IIT-JEE or other competitive entrance tests. Our efforts of last half a decade are rewarding us high which we are passing on to our students to build a great foundation for their careers. Our students are doing remarkably well to strike a fine balance between Board Exam results and competitive entrance tests ranks. Highlights of 2017 are :

Over 70% selection in JEE-Mains 2017.
Over 60% students scored above 90% in Board Exam.
Over 30% students scored above 95% marks in CBSE Board Exam.

Twice every year, Study Vault will be conducting Scholarship-cum-Entrance-Aptitude Test (SEAT).
SEAT is aimed to give a unique experience to the student in order to observe whatever the student has learnt till now and to know what best he/she is capable of currently. SEAT will have questions that will check the aptitude, potential, scholastic abilities and the personality of the student. Once a student joins our program, it will be our endeavour to analyze, coach and make possible to take the student to the best institution in India and the world including IIT, NIT, AIIMS, MIT, and Stanford etc. Here is the sample report of the kind of analyse SEAT does.