Message : DPS Gurgaun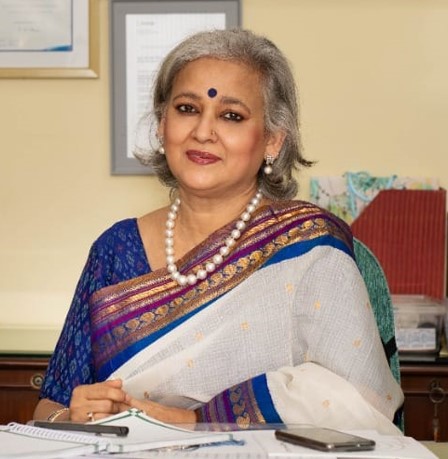 Educational transformation driven by the dynamics of technology in recent years has opened a plethora of opportunities going beyond the traditional teaching-learning methodologies. It is prudent to chisel our knowledge with guidance and correct supervision. At DPS Gurgaon, learning is characterised by progress and growth. The school's vision is to catapult this growth in the right direction and make our students confident leaders of tomorrow .Keeping this endeavour in mind, the school introduced the School Accelerated Program (SAP) in association with its learning partner, Study Vault.
The program has been successfully working in tandem with the school for past six years. It has played a pivotal role in providing quality assistance to the students by honing their aptitude and giving them the confidence to make informed choices. It also prepares the students for various competitive exams across the country, like National and International Olympiads, N.S.T.S.E, IIT-JEE etc. The SAP classes and result-oriented mentors have throughout focused on teaching the children about the importance of time management and to stay stress free during examinations. The learner friendly environment and periodic feedbacks have helped the students prepare for a brighter future with holistic learning and due participation in co-curricular activities.
It is heartening to receive a positive feedback both from the parents and students, with respect to the success of these classes. I am confident that in the years to come Study Vault will benefit many more students!
Ms. Aditi Misra
Director Principal
Delhi Public School, Gurgaon
---
It is very important today that students score very well in Board results along with preparation of IIT-JEE or other competitive entrance tests. Our efforts of last half a decade are rewarding us high which we are passing on to our students to build a great foundation for their careers. Our students are doing remarkably well to strike a fine balance between Board Exam results and competitive entrance tests ranks. Highlights of 2019 are :

Over 75% selection in JEE-Advance 2020.
Over 45% selection in JEE-Mains 2020.
More Than 20% for the Students Scored 99+ Percentile in JEE- MAINS 2020.
Over 70% students scored above 90% marks in CBSE Board Exam.