Message : DPS Gurgaun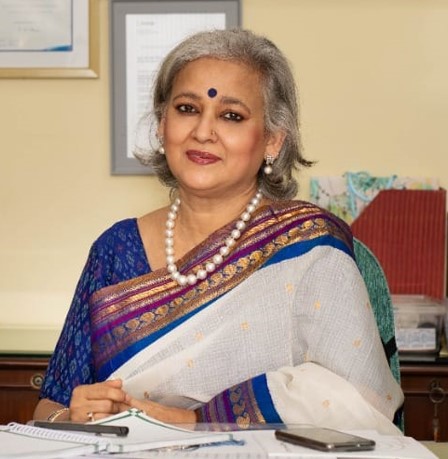 Education is the manifestation of perfection present already in man.
Swami Vivekanand
It is the tool that gives us an opportunity to glide into unknown waters and soar high into limitless skies…yet it is prudent to chisel our knowledge with guidance and correct supervision. We at DPS Gurgaon, aim at moulding our students as confident leaders of tomorrow. The school's vision is to catapult their growth in the right direction and make them capable to face any obstacles that unravel in their lives. Keeping this endeavour in mind, the school introduced the School Accelerated Program in association with its learning partner, Study Vault.
The program has been successfully working in tandem with the school for past two years. It has played a pivotal role in providing quality assistance to the students by honing their aptitude and giving them the confidence to make informed choices in the world outside the periphery of the school. It also helps them in getting clarity about varied concepts and prepares the students for various competitive exams across the country, like National and International Olympiads, N.S.T.S.E, IIT-JEE etc. The faculty consists of highly qualified and result-oriented mentors, who built on the strengths of the students and cater to their needs.
The session 2020 started in an unusual way which made our students stand at the threshold of a new portal of learning, through online classes. It made the students more resilient and taught them that change, no matter how big or small, should not dampen their spirits to learn. The SAP online classes have focused on teaching the children about the importance of time management during an exam. The learner friendly environment and periodic feedbacks have helped the students prepare for a brighter future after the pandemic. The faculty has been working tirelessly to create study material for the young learners. The use of different apps and platforms has provided a better understanding of the concepts, without compromising on their mental health.
It is heartening to receive positive feedback from the parents and students, for the success of the online classes. I am confident that in the years to come Study Vault will benefit many more students!
Mrs. Aditi Misra, Principal
Delhi Public School, Gurgaon
---
It is very important today that students score very well in Board results along with preparation of IIT-JEE or other competitive entrance tests. Our efforts of last half a decade are rewarding us high which we are passing on to our students to build a great foundation for their careers. Our students are doing remarkably well to strike a fine balance between Board Exam results and competitive entrance tests ranks. Highlights of 2019 are :

Over 75% selection in JEE-Advance 2020.
Over 45% selection in JEE-Mains 2020.
More Than 20% for the Students Scored 99+ Percentile in JEE- MAINS 2020.
Over 70% students scored above 90% marks in CBSE Board Exam.